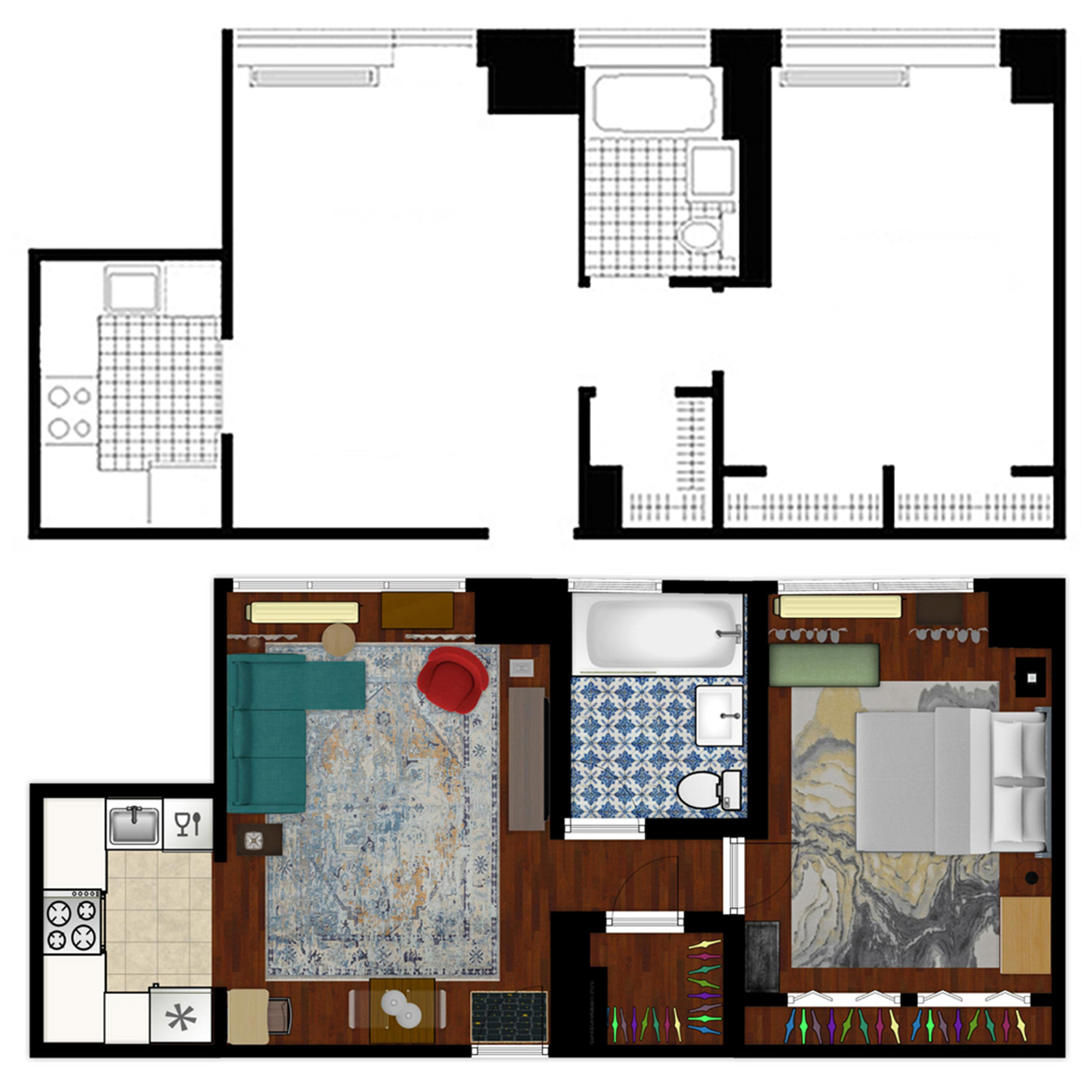 INTERIOR DESIGNERS tend to work as architects as well as designers, working with structure, foundation and major renovations.
INTERIOR DECORATORS tend to have the negative stigma attached of being simply a "pillow fluffer". Fussy, overstuffed and impersonal interpretations.
Mark considers himself an

 INTERIOR STYLIST

.
He likes to work with each client's personal taste and possessions, infusing a cohesive aesthetic and design philosophy.
His 

FOUR FUNDAMENTALS OF DESIGN

 are 

COLOR, TEXTURE, LAYOUT

 and 

LIGHTING

.
Through the implementation of these principals, the client's personal style can emerge – whether in a rental or owned property.
His design experience began as a bored teenager when he'd rearrange the furniture in his parents' house.  Their anger subsided when they realized his changes made the rooms look and function better.  In college, he'd redesign the dorm rooms of his friends and graduated to apartments when he moved to New York City.
He worked for several years at Marshall Watson Interiors, a high-end, residential design firm in Manhattan, assisting the owner and senior designers.  He contributed to and presented numerous design projects that were featured in publications including House Beautiful, Veranda, New York Spaces, Metropolitan Home and Architectural Digest.
While honing his skills at the firm, Mark completed many design projects for friends and family across the country and in Europe, ranging from a studio apartment, to a newly constructed Midwestern home, an urban loft, to a 100 year old Southern est­ate home.
Often times when simply visiting a friend, Mark would be coaxed into sharing his ideas, which usually transformed into an evening of revamping and rearranging.
As a singer/actor for over 20 years, Mark traveled extensively, performing on stages and screens around the world and in all fifty states.  His comfortable, amicable nature combined with his powerful and striking stature made audiences tune in and turn on.
Mark is also an accomplished professional photographer, bringing his eye for design and detail to shooting interiors, fashion and editorial spreads and headshots for actors.